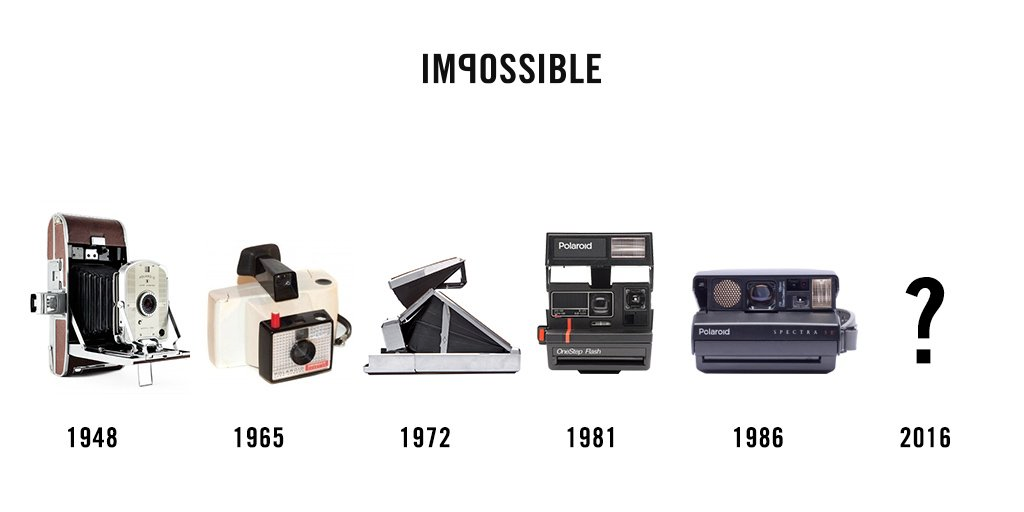 It looks like the world of Impossible Instant Photography is just about to get a whole lot more interesting. @Impossible_HQ have been tweeting cryptic tweets for the last few days about a new camera they will be launching in May called the Impossible I-TYPE. It looks like this new re-brand might include the Impossible Lab also along side the new Impossible I-TYPE cameras. With a new look website launching just days ago it looks like 2016 will be a big year for instant photography.
I was in the running for a SX-70 but now the I-TYPE has caught my attention. I will paying close eye to Impossibles CEO @sirozwald presenting their new camera at Bloomberg Business Week Design Conference 11.04 #BWDesign2016.
I mean if you are not excited by the above then you must have no love left in you. I will update this page as soon as Impossible have released all the info about the I-TYPE camera in all it's glory and lets hope that it retains what we love about the original Polaroid® cameras.
Impossible Project