Capture a world in your hand
Calling all Instagramers out there. Well this crystal sphere can really jazz up your Instagram game allowing you to create some pretty stunning Instas just by shooting through a ball. Lensball themselves started to see this trend appearing but noticed that there were not really any products on the market that were either affordable or high quality enough to give great results every time.
For quite a while we saw photos popping up on Instagram from photographers using glass contact-juggling-, or medical healing balls to shoot their artwork through. We tried to buy them ourselves and came to the conclusion that everything out there was either very expensive, or far from perfect.
Two sizes
Next to the Lensball Pro, which is perfected in size to offer the highest quality picture, there is Lensball Pocket for people who are always on the move.
Lensball Pocket  |  60mm  |  250gr
Lensball Pro  |  80mm  |  650gr
Highest quality crystal
Unlike other round glass ornaments, lensball is not molded but carved out of real crystal. It is then polished and hardened, for a perfect and scratch-free surface. The result is like nothing you have ever seen. It will be really interesting to hit the beaches with one of these bad boys to really test it's durability.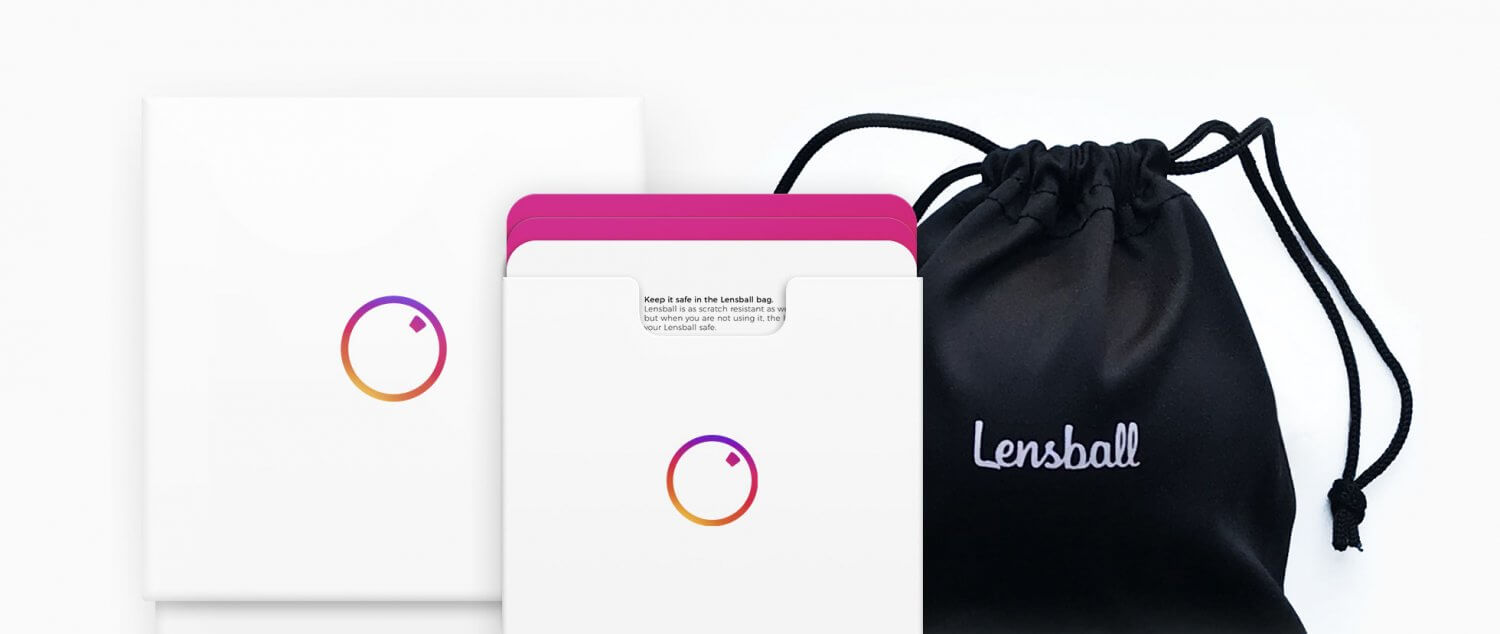 In the box
The Lensball arrives in a sturdy, protective box. It comes with a micro fiber pouch to keep the Lensball safe during your next Instagram fuel'd adventure.
I think for all us here at GR we are looking forward to playing with this bad boy. Not just with our phones but also using some of the Polaroid Original cameras we have. This should add an extra layer of coolness to our already super cool analogue photography.
If you fancy getting your hands on of these crystal balls then check out button below.
Lensball