Eat, Cook, Deliver
So if you are a foodie and enjoy meals cooked by real chefs and live in the south east then you are in luck. A new service called Supper food is coming to Windsor and Maidenhead.
Everyone deserves home-cooked food
Supper food want to give as many people as possible the opportunity to eat home-cooked food who currently don't have the time or inclination to do so.
Their team of chefs share a passion for food and an enjoyment that comes with delivering a service that is beneficial for people in their community. Customers can choose their preferred chef or any type of cuisine available, giving a truly personal experience.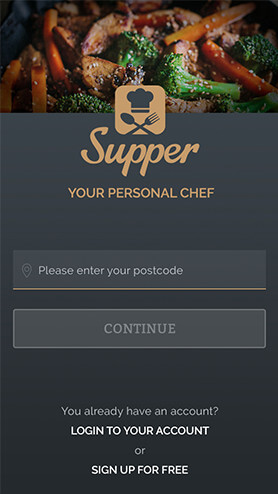 They have a handy app which allows you to browse the food and chef options and you can order after 12pm for a time slot of your choice.
Supper know the importance of eating a balanced diet and the benefits of eating a nutritional meal, especially at the end of a long day. That is why all of our dishes have less than 825 calories and have a maximum threshold for fat, sugar and salt. So if you are watching the pounds sounds like a great way to do.
Find Out More