It's amazing what you can make on your lunchbreak with the right tech!
New year, new lockdown? Let's be honest. It's certainly not the start to 2021 that any of us would have chosen.
For many of us, the lockdown extension means continuing to work from home. And while you might not be able to get out to Pret for lunch any time soon, there's no reason you have to put up with soggy sandwiches at home.
If there's any upside to time at home, it's having the option of cooking healthy meals from scratch. And with the right kitchen set up, it's quick and easy.
That's why we've put together three meal ideas sure to upgrade your lunchtime.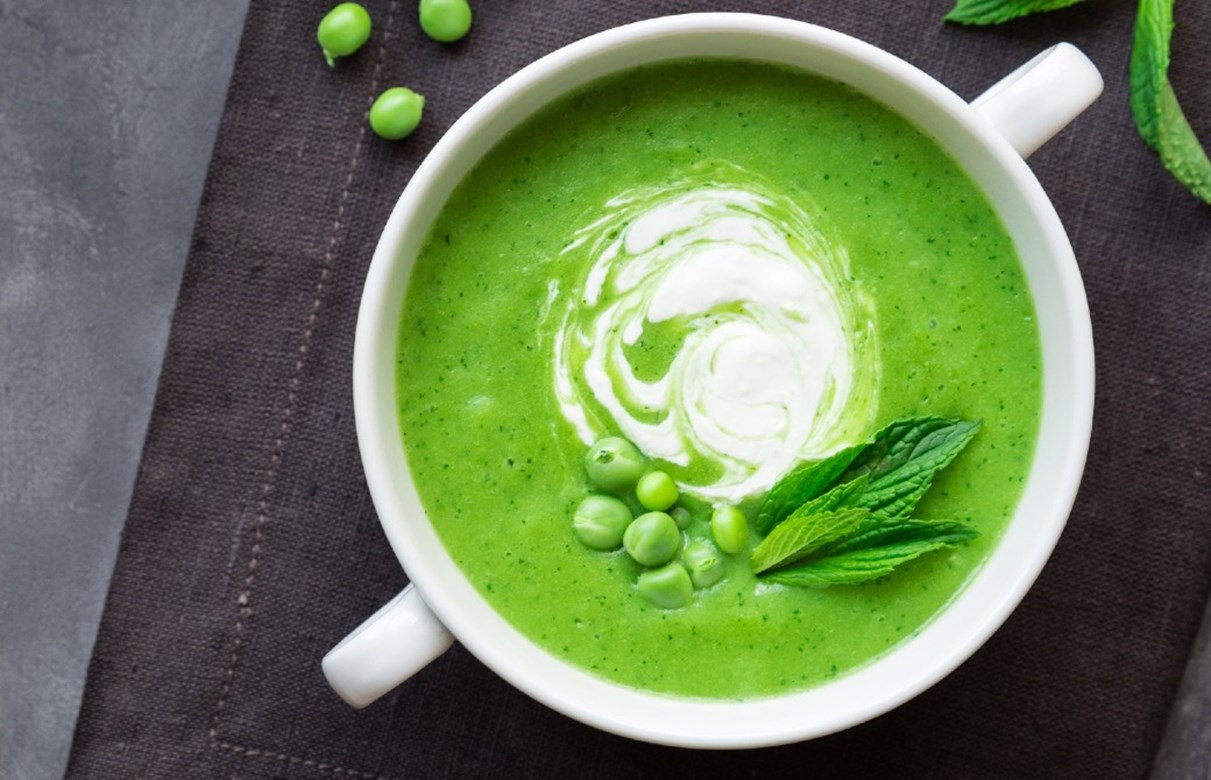 1. Homemade soups blender style
Think that making soup from scratch will take way too long!
From blender to bowl, it can actually take you as little as 10 minutes! Soup is healthy, easy and you almost can't go wrong with what goes in. Just throw all your ingredients in a blender, whizz until your preferred consistency and heat it up on the stove.
That's it!
Any suggestions?
You'll find loads of blender recipes online, but how about pea and mint soup? Just blend up frozen peas, an onion, some mint leaves, salt and pepper, lemon juice and vegetable stock in a blender. Then stir in some cream or yoghurt just before you serve.
Tech tip:
It can get even easier! Get yourself a Soup Maker and it'll do it all for you! Just throw the ingredients in, select your texture and pop back in 20 minutes. Soup is served!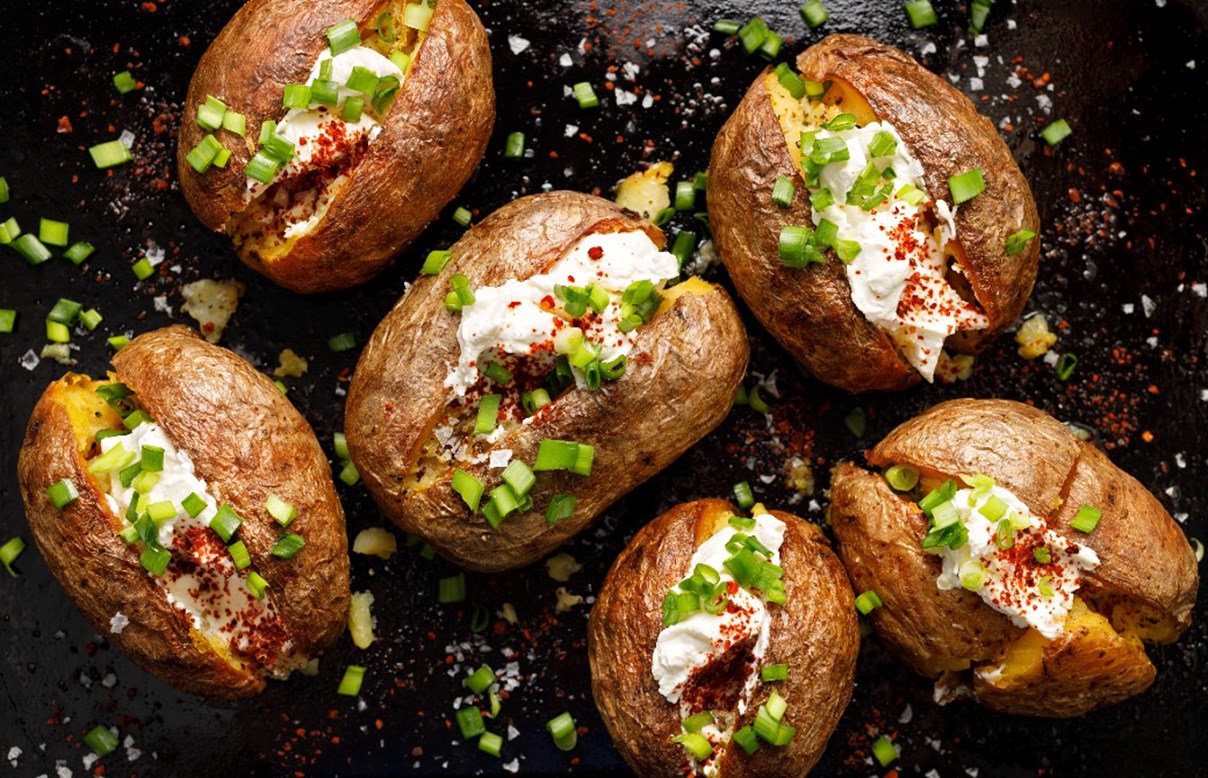 2. Combi microwave jacket potatoes
If you've got a work canteen or restaurant you'd usually use, jacket potatoes are always a fave. They're healthy, cheap and go with anything. But the idea of throwing one in the oven for an hour might not qualify for a quick and easy lunch!
Fortunately, it's tech to the rescue. A combination microwave can act as both a microwave and a proper oven. This means you can throw a potato in (oiled and salted of course) and the combi microwave will do all the rest. The microwave will help cook the potato through super quick, while the oven bit makes sure that skin's super crispy!
Any suggestions?
The sky's the limit! Treat yourself with salmon, cream cheese and chive. Or just go old school and go for cheese and beans. Doesn't get more comforting!
Tech tip:
Some combi models even have a pre-set program for jacket potatoes. All you have to do is type in the weight of the potato and your kitchen tech will do the rest. Perfect!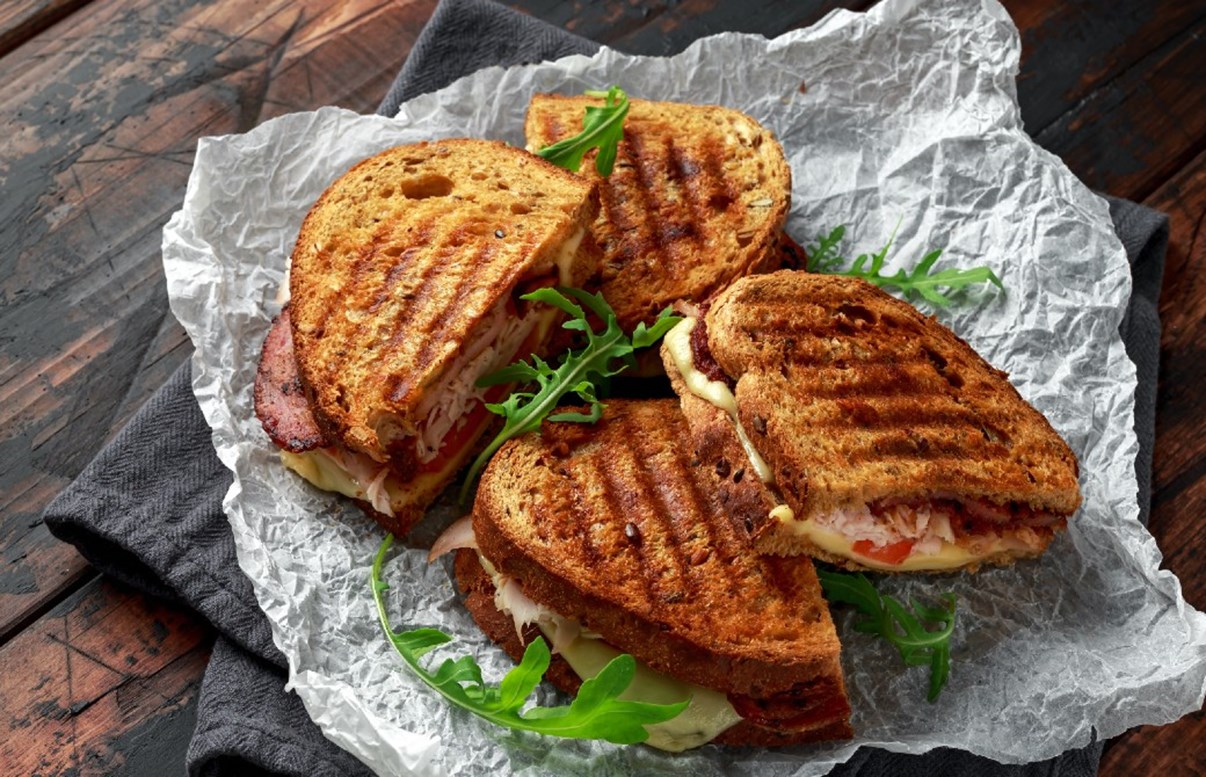 3. Sandwich makers for next-level toasties
Toasted sandwiches are back in! If you're a Pret regular, you'll know that you can get loads of different sandwiches toasted. And, especially during the winter months, nothing quite beats biting through crunchy bread into a warm, tasty filling.
And we don't need to tell you that almost anything can go in there – though maybe gooey cheese is a nicer filling than warm lettuce!
Any suggestions?
Go deli! Think smoked turkey (or a non-meat alternative), Emmental cheese, red onions and gherkins with mustard and mayo. Don't worry. No one can smell your breath over Zoom!
Tech tip:
Sandwich toasters don't have to squish the bread or be a problem to clean. Get a sandwich press and it's really easy to clean and can toast whole panini or ciabatta!