Keeps your drink cold for up to 24 hours and look good drinking it
Reducing waste from plastic water bottles and staying hydrated to live a healthier, more mindful lifestyle is actually quite an easy problem to solve. Chilly's Bottles have taken the concept of a boring water bottle and turned it in to an amazing product.
The Chilly's bottles look absolutely stunning and there are so many different designs to choose from including customised bottles by using the tool on their website. They also have beakers and food pots as part of the range so you can fully accessorise.
All of Chilly's products are constructed with advanced double wall vacuum technology, providing high performance in modern and stylish designs.
Chilly's Bottles Key Features
24 HOURS COLD
Ice-cold drinks for up to 24 hours, regardless of the outside temperature. Our advanced double-walled vacuum insulation makes warm water a thing of the past
12 HOURS HOT
Keep your tea or coffee hot for up to 12 hours. Perfect for those winter walks and cold morning commutes. Careful – Chilly's works a little too well!
LEAK PROOF, SWEAT FREE
The airtight screw top lid prevents soaked bags and accidental spills. The vacuum insulation means your Chilly's Bottle will remain condensation free.
QUALITY MATERIALS, BPA FREE
Chilly's Bottles are constructed from durable, high-grade 304 stainless steel, for both the inside and outside walls. This preserves the flavour and freshness of your drink, without any tainting.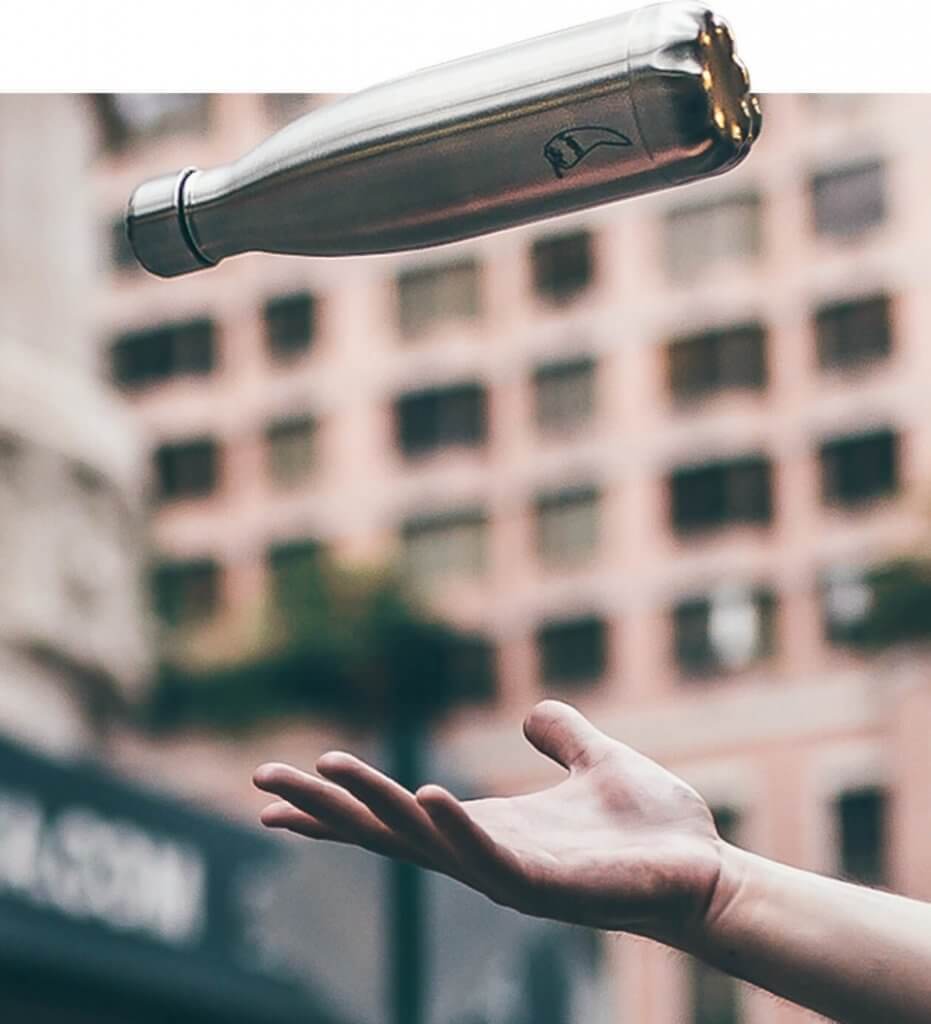 FOUR SIZES
260ML 9.15OZ
The perfect size for taking a coffee on the go.
0.27kg – 20.6cm x 6.4cm
500ML 17OZ
The perfect replacement for single-use plastic bottles.
0.36kg – 26cm x 7cm
750ML 26.4OZ
Holds an entire bottle of wine.
0.50kg – 30cm x 7.6cm
1.8L 63.4OZ
The beast! For days out and picnics.
0.895kg – 38cm x 10.5cm
Chilly's was founded in 2010 by James Butterfield and Tim Bouscarle, with the aim of providing people with the ability to always have cold water on-the-go, without having to buy single-use plastic water bottles.

SUMMARY
From £25 for the 500ml size these bottles are pretty reasonably priced. You get a stylish bottle which gives you the opportunity to help protect our planet by reducing waste from plastic bottles, they also look super cool as well.
Find Out More