CircleLoop is a cloud-based business phone system, which allows you to make and receive calls on any device, anywhere
From bloggers trying to improve their pr appearance to small businesses having a local or national number is just one of the tools for this. However paying to have these set up then have to use a desk phone or having to pay for redirection costs to your mobile are usually prohibitive. Bring in CircleLoop these guys make it super simple. It is just as easy as downloading an app and signing up.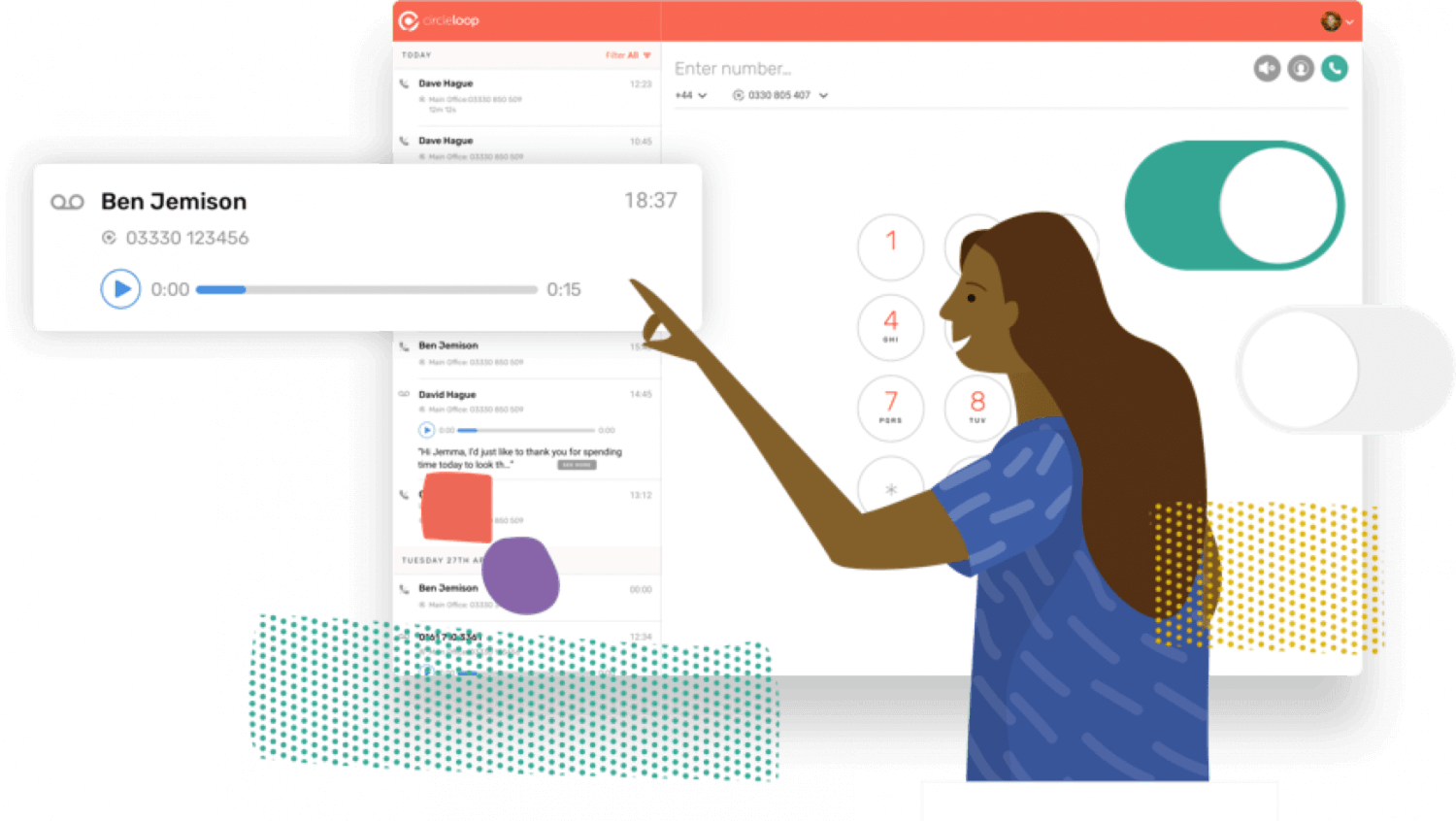 CircleLoop helps you to get more done
Setup is instant, and you can make real-time changes to your phone system like adding and removing users and phone numbers, in just a matter of seconds. Your customers are more likely to answer a call from a local area code. Instantly set up local phone numbers for any part of the UK, and international numbers for most of the world. It also looks great if you are a blogger or small business to have a national or local number advertised. These are not premium as well so will be included in most UK mobile providers minutes bundles.
What did we like most? 
With such a large number of features to choose from, it's hard to select just one. However, we were especially impressed by the way in which CircleLoop is just so simple to set up. You literally download the app choose a number complete account set up and you are ready to go. But we have listed some of our favourite features below:
VOICEMAIL TO TEXT
Get your voicemails converted to text and sent to your feed, or email address.
UNLIMITED UK CALLS
Calls to all UK landlines and most UK mobiles are included in your plan.
CALLER MENUS & GREETINGS
Use caller greetings, menu options (e.g. press 1 for sales) and team extensions.
 
How much does it cost?
The UK price point of CircleLoop is currently £15 per user per month and includes all features listed on their website and the list is substantial. So if you are looking just to pimp your blogger pr juice or if you are looking for a fully scaled cloud phone system for multiple users then these guys are worth the free trail at the very least.
We also use Circeloop to power our phone number listed on our contact us page.
CircleLoop