A New World Awaits
This summer, London's Secret Cinema will be creating a fully immersive show built on Marvel Studios' Guardians of the Galaxy Vol.2  in the first of three events in their new partnership between Secret Cinema and Disney. Tickets will be available from 10 am on the 14th of March, with early access available to those who sign up for the waitlist. While O2 mobile phone customers can get priority access the day from tomorrow, the 9th of March, from 10am from here.
What Is It?
If you've never been to a Secret Cinema event before, it can be hard to understand what it is what its about and what the heck you are supposed to do.
The shows are recreations of popular films or TV series with a large cast of actors (playing the characters from the source material), detailed recreations of the world that you explore and interact with and dozens of storylines all happening at once across the venue which weave together throughout the course of the show. Depending on yoru chactrater you chat your own journey with all story threads coming toghether at the end.
You arrive in costume (wither your own or purchased from the SC shop) with a character name and a backstory (given to you online before attending), and the experience you have unfolds as you make decisions and choices throughout the night by talking to different people, being in the right place at the right time, or uncovering secrets hidden around the venue.
Tickets and Types
For the first time, Secret Cinema will offer two types of tickets, one for a participatory experience with a screening of the film and another for a ticket just for the immersive experience.  Prices start at £59 + booking fee including the screening of Guardians of the Galaxy Vol. 2, or just the 'immersive ticket' option, starting from £47 + booking fee. Premium tickets will also be available, offering guests exclusive additional access to hidden storylines and exclusive areas and start at £98 + booking fee.
Where is it?
This August, at a secret location in London, summon the courage and join the infamous Ravagers. Choose your Ravager Clan, dodge the Nova Corps and set off on an action-packed adventure in search of galactic riches and interplanetary fame. With an awesome mixtape of funk and mischief, eye-popping space spectacle galore, you and your crew can enjoy the thrills of Contraxia, brave the dangers of the Kyln and then hustle, smuggle and bribe your way round, in a quest on the lawless planet of Knowhere.  There is glory to be won, legends to be made, and a universe to be saved.
The Ravagers are looking for new blood and they want YOU!

There are rules to break, galactic cities to raid and dance-offs to win.#SecretCinema teams up with #Marvel Studios' to bring to life #GuardiansoftheGalaxy Vol. 2 in an epic immersive experience: https://t.co/TcWpH1CmqO pic.twitter.com/R0Osdt5aCY

— Secret Cinema (@secretcinema) March 8, 2022
Want to see what all the fuss is all about then check out the past worlds here.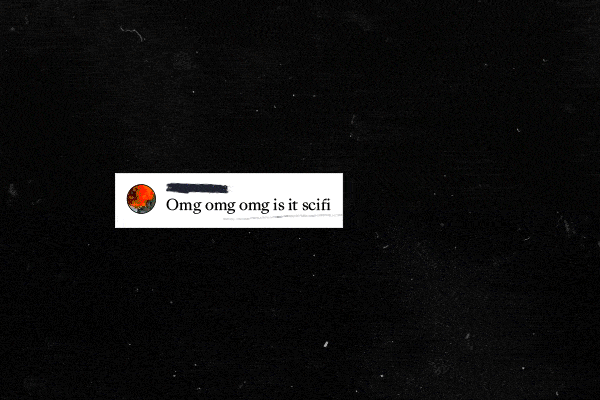 This is gonna be out of this world. #SecretCinema #ANewWorldAwaits pic.twitter.com/cygpniSdCj

— Secret Cinema (@secretcinema) March 7, 2022
"It's like being in the movie"
– BBC News —
Imagine being able to step into your favourite film. To not only walk through the world but to completely escape reality. To interact with the characters, uncover hidden secrets and become part of the story yourself.
Welcome to Secret Cinema.
Whether you want to be the hero at the heart of the action, or simply mesmerised by the spectacle, your story awaits you.