Experience the comfort of a hot towel with every stroke
So not wanting to be left behind by the likes of Cornerstone doing a razor subscription service Gillette have dialed it up quite literally with a heated razor, which they claim will give you a Turkish style towel shave at home.
Stainless Steel Warming Bar
The centrepiece of the Heated Razor, the warming bar distributes heat quickly and evenly across the skin. It instantly provides a soothing warmth that feels like a hot towel shave, and lasts throughout the entire shave.
Adjustable Temperature Levels
With a push of a button, you can easily choose between two levels of heat to achieve optimal comfort based on your own preferences. There are two temperature settings available – 43C and 50C.
On first use, the razor will warm to the higher heat level. To adjust it, simply press and hold the on/off button until the heating indicator changes colour. An orange light indicates the higher heat level and a yellow light indicates the lower heat level. The razor will warm to the heat level you last used the next time you power on the device.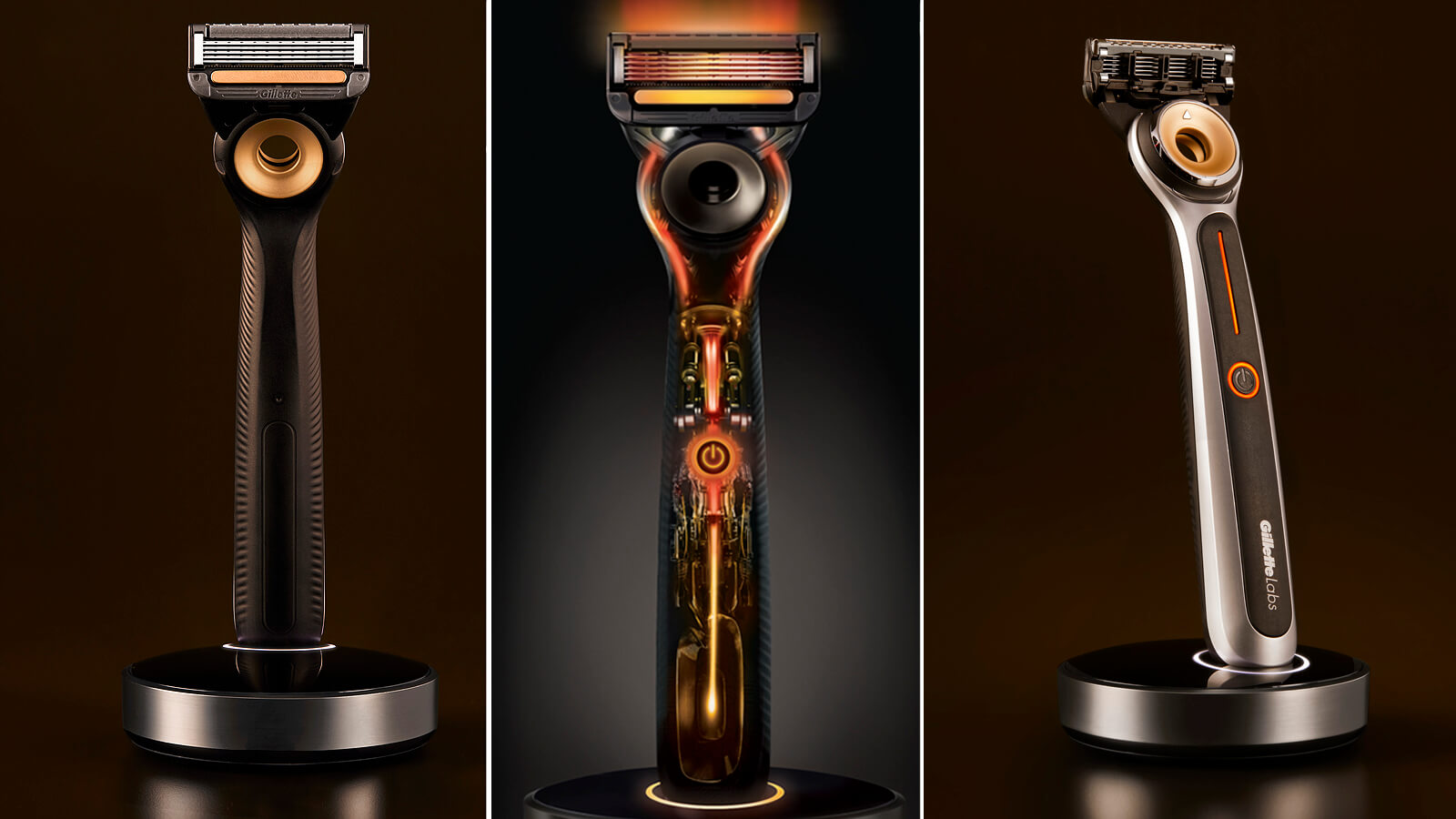 Automatic Overheat Protection
Four intelligent heat sensors are contained in the premium-grade aluminium zinc handle to consistently maintain even warmth at the chosen temperature through each shaving stroke. The razor's built-in safety features ensure an even and safe level of heat.
Advanced Five Blades Technology
The razor contains Gillette's most advanced, thinnest, and finest blades to provide incredible comfort. These are the same blades that can be found on the Gillette Fusion Pro-Series.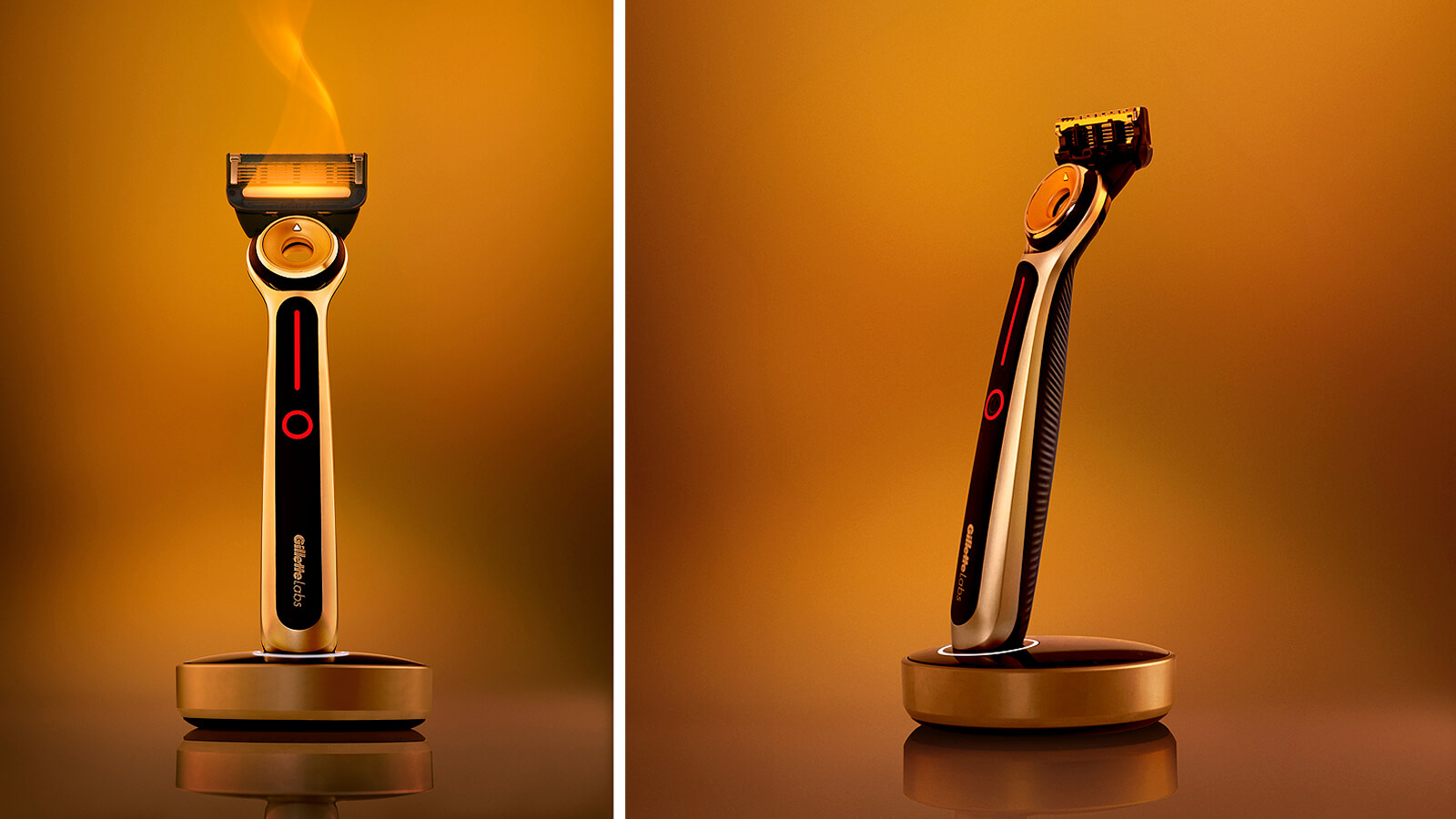 Wireless Magnetic Charging
To charge the GilletteLabs Heated Razor, simply place it on the charging dock. When the handle sits properly in the dock, it is held up in an upright position, and charging will begin automatically. A full charge takes around 6 hours and provides about 15 minutes of heat. When fully charged, or when the handle is taken off the charging dock, all indicators turn off.
Flexdisc Technology
Similar to the FlexBall technology found on Gillette ProGlide and ProShield razors, the Flexdisc contours to your facial features and conquers the curves to ensure contact with the warming bar on every stroke – no matter how users shave.
Gimmick or not until we get our hands on one we wont know. If you are interested you can pre-order below but it is certainly a premium product at £225 not the usual mach 3 prices we are used to paying for Gillete.
Find out More