Food in a box
Gousto provides you with all the ingredients in the right proportions to cook delicious meals at home. The produce is fresh and seasonal. Gousto's recipes are developed by a team of passionate chefs and tested by all our friends and families first (very picky people). You get to choose the recipes online and every week the selection is updated to make sure there're plenty of new recipes for you. The recipes are delivered right to your doorstep once a week so you decide when to cook. Whenever you're on holiday or just don't have time, simply place the subscription on hold – it's easy.
This slideshow requires JavaScript.
We're incredibly passionate about our ingredients and want to supply you with the very best. We work with a select group of trusted suppliers to ensure that we always provide you with great food that you won't find in the supermarket. That means a wide variety of only the freshest fruit and vegetables, and British meat from farms that uphold high standards of animal welfare. In fact, we were even awarded the Compassion in World Farming's 'Good Egg' Award for our continuous efforts to put high quality ingredients and animal welfare first."
Alice, Head of Sourcing at Gousto

---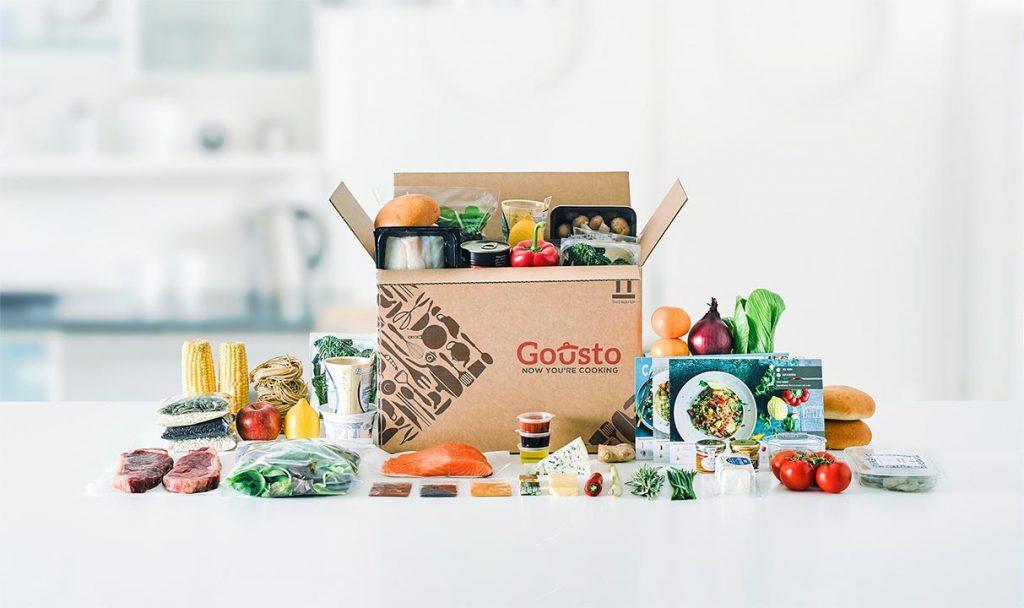 Gousto Sourcing Values:
Freshness – we're 100% committed to delivering fresh produce in our boxes, and uphold a freshness guarantee to back it up
Flavour – all of our produce is selected to ensure you have the best tasting ingredients and recipes possible
Variety – we celebrate food in all its glorious variety, enabling customers to eat something deliciously different every day
Transparency – from source to supper, we know exactly where every ingredient we use in our recipes has come from
Collaboration – we work with suppliers in a collaborative and supportive way to ensure long term, sustainable partnerships
---
I have tried a few of their boxes now and they not only tasty but it turns up to your door freshly packed with all the ingredients neatly packaged to cook your masterpiece all with the help of handy recipe cards. You can manage all off this on you desktop through your browser or through their handy iOS and Android apps.  If you want to give them a try hit the free food button below for some tasty discount.
Head to Gousto