Great ideas to make your Halloween the envy of all

Halloween: a quick history
The word Halloween or Hallowe'en comes from All Hallows' Even, meaning the eve of All Hallows' Day (All Saints Day).
Halloween celebrations are thought to date back to Samhain – an ancient Celtic festival, celebrating the end of summer and harvest and the start of the Celtic New Year on 1 November.
Why do we celebrate Halloween? Well, it was believed by many that on the night of 31 October, the boundary between the spirit and living worlds was weaker, letting spirits return to the living world. So, people would dress up in scary costumes and light bonfires to scare off any evil spirits that might have been lurking.
How are you going to celebrate Halloween this year?
From carving pumpkins, dressing up in creepy costumes and going out "trick-or-treating" to staying in and scaring yourself to death binge-watching horror movies, there are loads of ways you can celebrate Halloween. We've pulled together some of our favourite Halloween ideas.
Halloween costumes and make-up
Cutting eye-holes in a sheet and flinging it on over your head might've been an awesome Halloween costume idea when you were younger but, these days Halloween costumes are less about scaring the neighbours and more about getting Insta likes.
The best way to get those likes flooding in is with a super-gory costume or with some beautifully frightening Halloween make-up and Superdrug have some pro tips on creating that amazing Halloween look.
Have a Halloween-themed party
If heading out "trick-or-treating" or on a Halloween night out isn't your thing, but you still want to show off your awesome costume, why not have a Halloween party?
Grab yourself some demonic decorations and start planning those Halloween party games. How about bobbing apples? Or pin the bone on the skeleton? And make your house fit for a monster mash, complete with a spooky playlist.
For the perfect playlist are, check out some Halloween party playlists on Apple Music or Deezer.
Not only does that leave you with one less thing to do but, thanks to Go Binge, from Three or a Music pass form Voxi you can keep the party going without using any of your data allowance.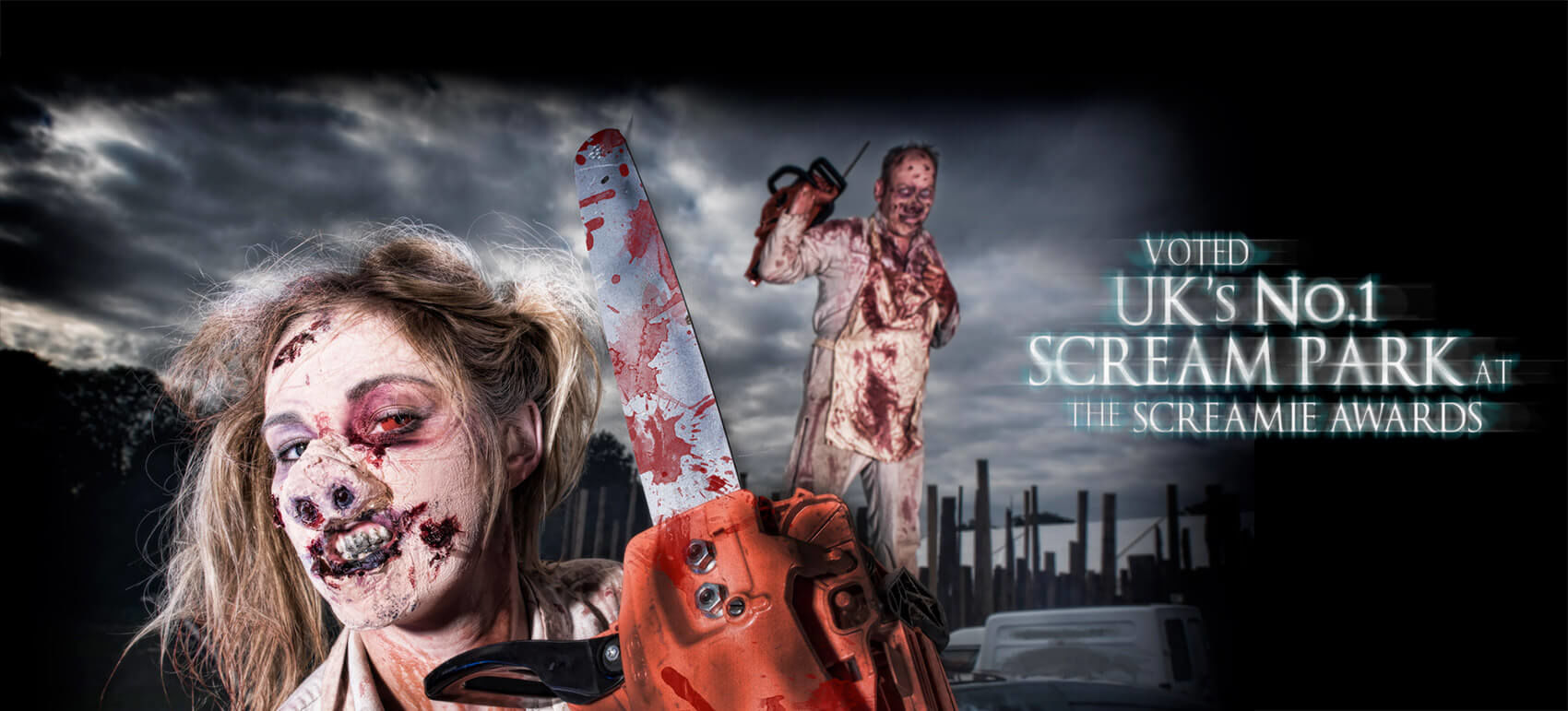 Check out UK Halloween events attractions 2018
If you don't fancy being the host with the most, simply rock up to one of the organised events happening around the country. Every year top theme parks, like Thorpe Park and Alton Towers pull out all the stops and create terrifying live mazes and spooky offerings alongside their usual rides and attractions. You can also check out review on Tulleys Shocktober Fest & some epic horror ghost trains around the country.
Have a Halloween movie fest
Dressing up and heading out to a Halloween party not your thing? Then why not grab some snacks, a blanket and a pillow (for eye-covering purposes) and have yourself a Halloween movie fest?
Netflix are bringing out the big ghouls this year with more fearsome flicks than you can shake a broomstick at. Go retro with The Shining from 1980, or bring it up to date with 2017's Veronica which is known as one of the scariest films ever made. But will you make it to the end? Again as with music you can stream using Netflix without using your data using Three's Go Binge service or with a Voxi Video Pass.