The beginners guide to streaming on Playstation & Xbox
Want to stream but not in possession of a powerful PC? Don't worry! Nowadays, it's easy to do. All you need is a Playstation or Xbox and some games to play.
But keep in mind that every Partnered streamer or popular content creator had a humble beginning. They all started with whatever resources they had available. Not everyone's path is going to be the same, but you can definitely get started by following these few steps.
Setting up your Twitch channel
If you don't already have a Twitch account, sign up and choose your name wisely. This username will be your persona and what you'll be recognised as when you grow your channel. Also don't leave anything bare in your channel, so take some time by adding an avatar, your offline image, banner image, some panels, and entering some information.
I really want to emphasise here that your brand is everything. Act like a brand manager. Also ask yourself why you like certain brands what makes you engage etc. Don't use your silly email address or username from when you were 12. If you need some help Udemy offer some great courses on brand basics and they are pretty cheap.
Since we're just streaming straight from the console, you won't be able to have any fancy alerts or overlays while you're streaming out of the box. But this is possible with only a web browser and Lightstream, but we will come to that later on.
Let's get started!
Now if you're already gaming, then you already have these things: a console (Playstation / Xbox), a headset, and a mic. These are the basic equipment that you need to get started as a streamer. The console, already has an app for you to connect your Twitch account.
How to connect Twitch to your Playstation
Download the Twitch app
Start your game
Press the Share button
Select Broadcast Gameplay
Select Twitch then login to your account
Edit the settings to your preference (chat, camera, message)
Create your title
Select "Start Broadcasting"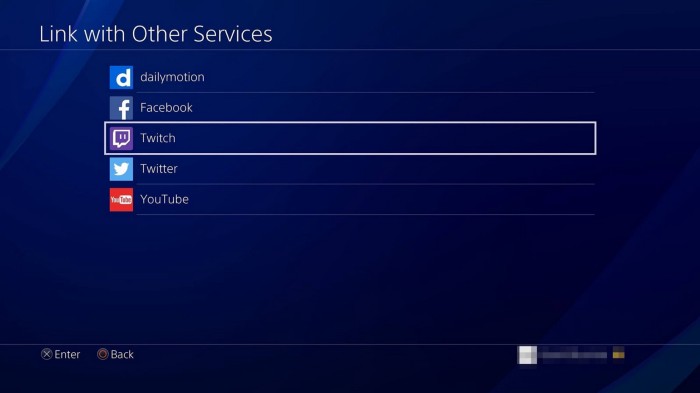 How to connect Twitch to your Xbox One
Download the Twitch app
Open the app and login
Activate it which will prompt you to enter a 6-digit code
Select the option to "Share content made using Kinect" is set to Allow
In Settings under Preferences, ensure "Allow broadcasts and Game DVR uploads" is checked
Edit your settings to your preference (mic, camera, chat)
Give your broadcast a name in the Broadcast Title window and select the game you would like to live stream
Finally, select "Start Broadcast"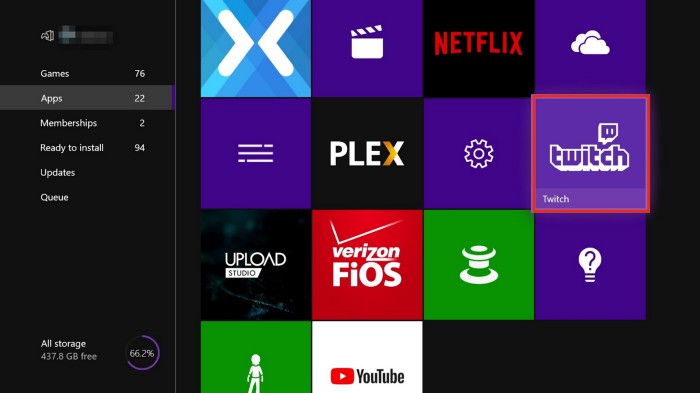 Managing your live stream
While you're playing your game and streaming, it's best to keep an eye on the chat room. It's recommended to have a secondary device next to you while you're playing, such as your smartphone, a tablet, or a laptop.
With your smartphone and tablet you can easily open up the app, and manage the chat from there. However, having a laptop by your side will be much easier since you can quickly navigate or fix certain things that you may have missed.A great tool that Twitch actually provides is the Dashboard, which will look like this: www.twitch.tv/username-here/dashboard.
That's it! You're officially streaming!
The setting up stage is the hardest part because you're preparing everything and want it to look good. But once this is done, streaming from the console is super easy.
Don't get discouraged by the lack of equipment that you own, but see it as a stepping stone. Save up money if you really want to upgrade, and do it one thing at a time. Stick to a schedule, be yourself, and have fun! As long as you're going live on a consistent basis and interacting with your viewers, you're considered to be a streamer.
Some things to think about
Twitch is an engagement platform so just sticking on a live feed of you playing is unlikely to gain you views or follows. Think about what you enjoy watching and why. Play back your past streams and ask yourself the question "would you really watch this?".
One thing that really helps engage is having a cam so viewers can see you reactions and it feels like you are interacting with them. The good news here is that consoles now support a lot of standard webcams that don't cost the earth. So if you do not own one yet I would make that your 1st upgrade.
In our next post I will be showing you how you can have all the sexy overlays and alerts while streaming direct from console with no fancy or expensive streaming PC or hardware.
In the meantime why not check out my twitch channel and my range or merch.