Google Pixel 3 release date, price, news and rumours
The wait is finally over and we've just watched the keynote as it was streamed live from NYC. We're excited! And we've got info on everything you need to know from what the new Google phone looks like to the awesome updates that have been made to the camera this year.
Introducing the Google Pixel 3 and the Google Pixel 3 XL
Google has unveiled the Google Pixel 3 and the Google Pixel 3 XL and according to Rick Osterloh "For a life on the go, we designed the world's best camera and put it in the world's most helpful phone."
The Google Pixel 3 has a 5.5" display and the Google Pixel 3 XL is larger with a 6.4" display. Both screens are larger than last year's models, thanks to the bezels being slimmed down.
Other than the difference in screen size, both phones share the same features and will be released on 1st November 2018 and will be available for pre-order from the 11th October 2018
New Google phone design
Both new Google phones have a gorgeous, refined new look with smooth lines and seamless transitions. Both phones have a glass back with a two-tone matte and glossy finish.
They come in three different colour options: Just Black, Clearly White and Not Pink.
The OLED display is brighter and more vibrant, giving you an awesome viewing experience from any angle and in any light.
The dual front-facing speakers are also 40% richer and louder than last year's Pixel 2 with a custom sound profile that's been developed by a Grammy award winning producer.
New Google phone camera
With a 12.2MP rear camera, Google are sticking with a single-rear lens and instead of adding more lenses to the rear camera, they're using AI to make photos even better.
Some of the new feature mentioned in the keynote included:
Top Shot
Thanks to machine learning, the new Google Pixel 3 camera is smart enough to know a good shot when it sees it and automatically recommends the best shot – the one without any blinking and where everything looks just right.
Group Selfie Camera
Arms not long enough for the perfect group selfie? Google have solved that age-old selfie problem with the group selfie camera. The second front-facing camera lets you get more people, details and scenery in the frame, without the need of a selfie stick or massively long arms – just zoom out to get everyone in the shot.
Night Sight
Not all of life's best moments are perfectly lit. Taking a photo of your mates in the pub where the lights are way too low usually means you'd have to call on your flash but, that makes a scene and is usually super unflattering for all involved. Not with Night Sight. It's so good in extreme low light, using machine learning to pick the colours that your shot should be finding in an image, meaning you'll never need to use the flash again.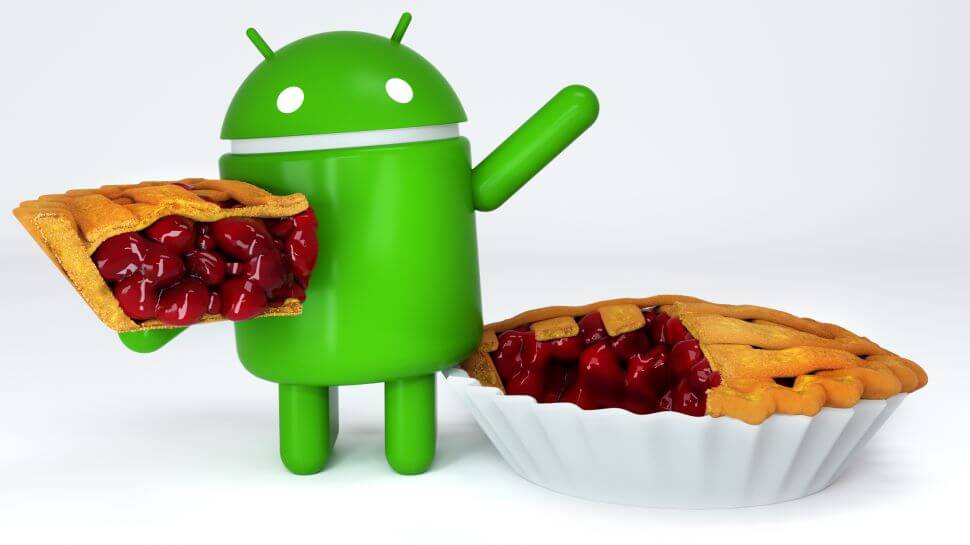 Android Pie: everything you need to know
Android Pie is available as an over-the-air update for Google Pixels now and will be rolled-out for other Android devices later in the year.
This update brings users a smarter, faster experience that gets better and better over time.
Android Pie uses machine learning to adapt to you and how you use your phone. It learns what you like to do, as you do it. Adaptive Battery learns which apps you're likely and not-so-likely to use, meaning your phone will only use power on the apps that you care about.
App Actions learn what you do and when so it can predict what you're about to do, letting you get on with stuff more quickly. Soon, connecting your headphones will mean that your favourite or last played playlist will appear automatically so, there'll be no need for endless scrolling.
You can pick up the Google Pixel 3 at EE, O2, Three & Vodafone and of course many other retailers will be stocking the phone as well.