Amazing entertainment on your terms. No contract. Dip in and out at any time.
Now TV is the most incredible way to watch uninterrupted content if you can't afford the cost of Sky TV – or don't fancy a satellite dish on your house.
Owned by Sky, Now TV is a pay-as-you-go version of the best of its TV, film and sports packages all in one place, with zero monthly contracts to deal with. It's Sky's answer to Netflix or Amazon Instant Video, delivering top-quality content straight into your home via the internet.
Content can be divided into Sports, Movies and Entertainment, mirroring Sky's usual satellite offerings of Sky Sports, Sky Cinema and the likes of Sky Atlantic and other premium satellite channels.
Each service comes as its own bundle, complete with individual pricing structures. However, all three categories are available as separate 'passes' rather than bundle deals and you can also cancel each pass and restart them as and when you like.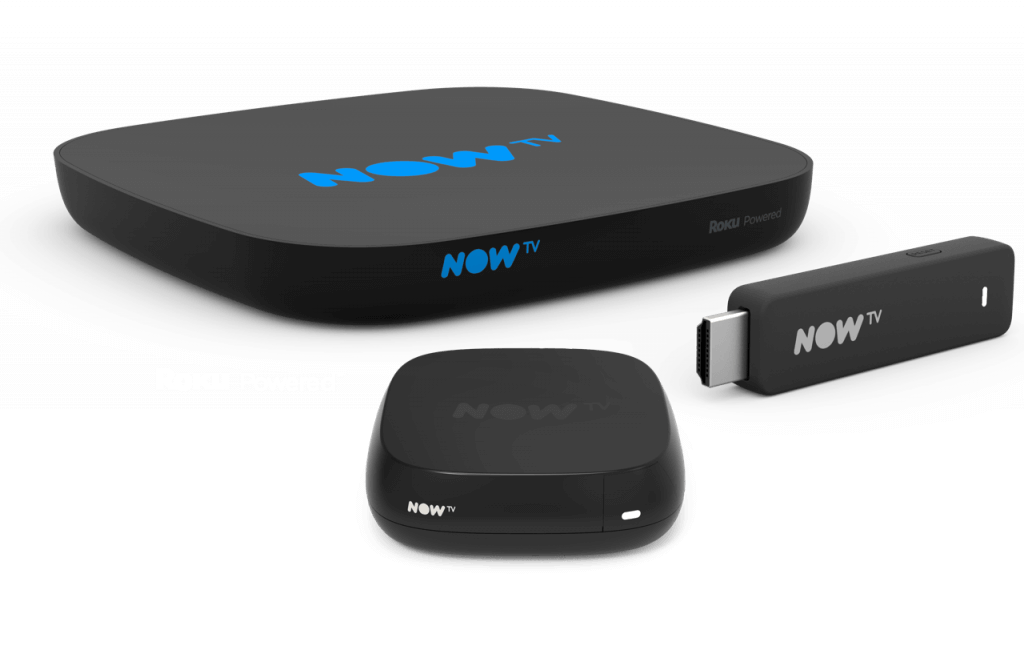 Now TV Box is £45 and at just £15 the stick is a cheap way to get Now TV into your living room. However, you may not need to buy the Box at all, as Sky has also released a Now TV app for practically every platform.
The list includes Android and iOS devices, a whole host of game consoles such as the Xbox One, Xbox 360, PS4 and PS3, and selected LG Smart TVs. It's also available on a Google Chromecast, Roku 3, Roku Streaming Stick, YouView boxes, the EE TV set top box, and Apple TV. You can even watch it on your web browser.
The Now TV box also comes with extra free content and features – including iPlayer and the other main UK TV catch-up services. In fact, for some, it's worth buying even if you never get a single Now TV pass, as it's simply a good, cheap way of upgrading an older TV with a range of free smart TV features.

We have been using Now TV for a while now and can honestly say we have not missed our expensive Sky subscription. So if you are looking for a cheap no commitment streaming service you can use anywhere it is one of the best on the market. We still have our Netflix subscription though 🙂
Find out More