To rogues and angels ... and all those in between.
Ok this is getting silly now Secret Cinema have announced yet another production for the summer this time William Shakespeare's Romeo + Juliet. It was only last week they announced the Secret Summer festival and Blade Runner is of course still running. Their 10th anniversary year is shaping up to be the biggest yet.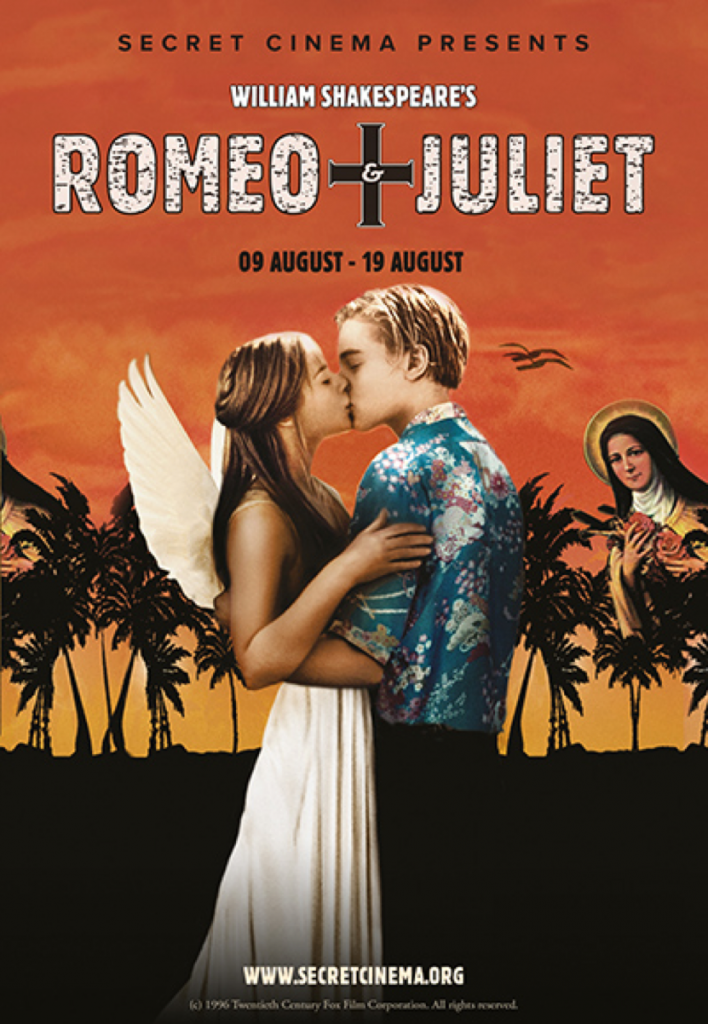 Details are scare but cinema goers can expect a sun soaked world of 90's fashion, indie anthems, disco classics and extravagant costumes. Will you create havoc on Verona beach or fall in love at the Capulet Masquerade ball?
As massive Secret Cinema fans this is not doing our bank account balance any good but hey we cannot wait to head back to the 90's and bust out the floral shirts.
The event will run for 10 days over 9th August to 19th August and tickets go so sale 18th May or 3 days early for previous attendees. Prices start at £49 (plus booking fee), with VIP packages from £85 (plus booking fee).
Follow Secret Cinema on Facebook and Instagram. Or hit the button below to check out their website for more details.
Find out More