Personalised vitamins UK made for you
We've all been there to the health food store looking at a wall of supplements with no real idea on what to buy or why. Cod liver oil for heart or brain. Multivitamin yeah that should give you all you need. It's all a bit complicated. That is why we gave VITL personalised vitamins UK a try.
How do VITL Personalised Vitamins UK work?
Each VITL pack is tailored to the results of your consultation and your personal health goals or concerns. I loved the personalisation process which is as simple as filling out some simple questions on their site or the iOS app and hey presto your personalised vitamin pack is generated.
All VITL products are made from the high quality ingredients, and uniquely formulated for us by nutritional experts. There are also vegan options available which is a pretty nice touch.
Get Even More Tailored Results
Unlock the secrets of your DNA with a DNA test. To find out how to work with your genes, you first need to know what they're telling you
With this test – which only requires a saliva sample you can take at home – you'll access nutritional insights that'll last a lifetime about these key genetic traits. You can use this information to tailor what you supplements if any you need and to make some diet changes.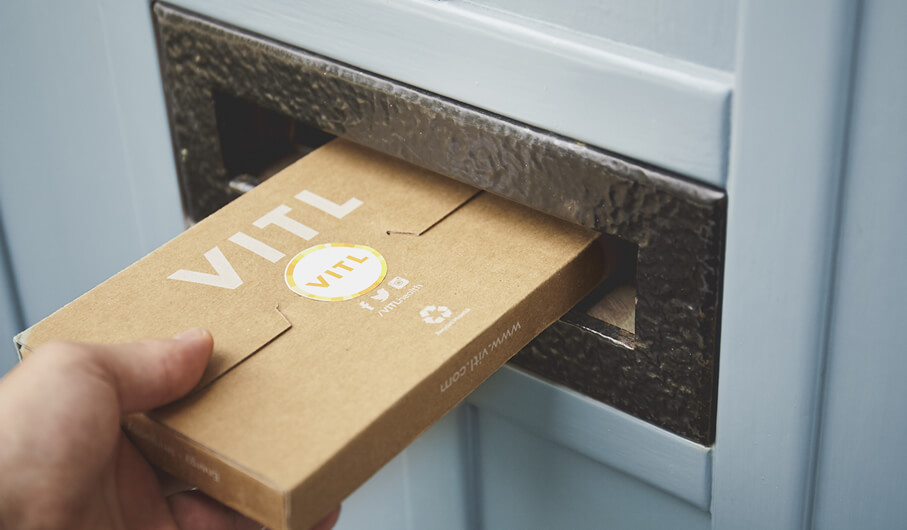 If DNA scares you or you are a bit worried about handing over your genetic code to a private company then you could go down the blood test route.
You'll get a thorough analysis of key nutrients. You'll also get detailed, personalised dietary and lifestyle recommendations from a qualified nutritionist, and VITL will formulate a bespoke pack of vitamins tailored to your results

Delivered to Your Door
You can choose from a range of subscription options, from a one-off pack to a quarterly payment plan. Each letterbox pack has 28 tearable daily strips of your personalised vitamins and will be delivered to you every month. You also have the option to pause or cancel should you not find a subscription option to your liking.
If you are also looking for a vegan friendly balanced shake then check out our review on Huel.
Find out More